HP Graphite Electrode mainly uses petroleum coke, needle coke as raw material, coal tar as binder, is made after calcination, ingredients, kneading, pressing, roasting, graphitization, machining. It is featured with oxidation resistance, low resistivity, acid and alkali corrosion, high efficiency and energy saving and low loss. HP Graphite Electrode is mainly used for high-power electric arc furnace and ladle furnace to steelmaking. If you are looking for a conductor for steelmaking in arc furnace, HP graphite electrode can be your choice! Contact us for free quotation.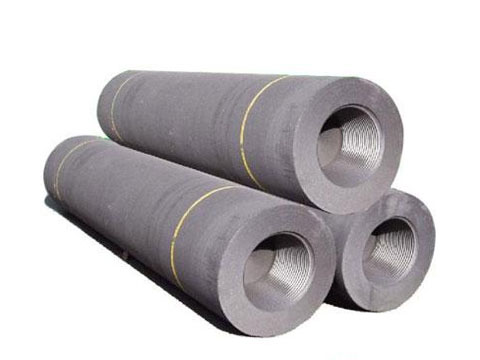 HP Graphite Electrode Properties
High temperature resistant type: graphite melting point is 3850+50℃, boiling point is 4250℃, even by the ultra high temperature are ignition, weight loss is small, thermal expansion coefficient is smal. Graphite with temperature increase and strengthen the intensity, at 2000℃, the intensity of graphite double.
Conductive, thermal conductivity, the conductivity of graphite nonmetalliferous ore is one hundred times higher than normal. Thermal conductivity than steel, iron,lead and other metal materials. Coefficient of thermal conductivity decreases with temperature rise, and even at high temperature, graphite into insulator.
Lubricity, lubrication performance depends on the size of the graphite flake graphite, flake, the greater the friction coefficient is smaller, the better the performance of lubrication.
Chemical stability: graphite at room temperature with good chemical stability, acid,alkali and corrosion resistance to organic solvent.
Plasticity: graphite good toughness, can become very thin slice.
Thermal shock resistance: graphite when used at room temperature can withstand the severe changes of temperature without damage, temperature mutations, graphite volume change is not big, won't produce crack.
HP Graphite Electrode Applications
HP Graphite electrodes are used in EAF and LF for steel making, as well as in electric smelting furnace for producing industrial silicon, phosphorus, etc.
Electric Arc Furnaces
Electric Furnace Steelmaking.
Ore Heat Furnace
Electric Resistance Furnace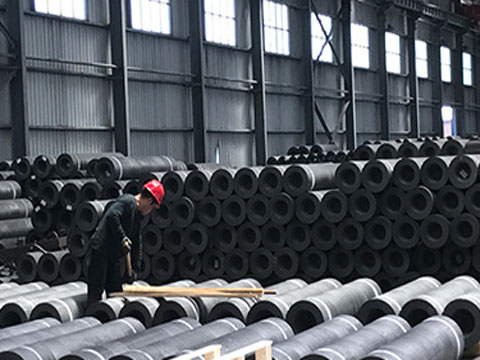 HP Graphite Electrode Physical and Chemical Index
Specifications and Allowance
SPECIFICATIONS AND ALLOWANCE OF HP GRAPHITE ELECTRODES
Diameter(mm)
Length (mm)
Nominal Diameter
Actual Diameter
Nominal Length
Allowance
mm
in
max
min
mm
length
Max
Min
300
12
307
302
1600
1800
±100
-100
-275
350
14
357
352
400
16
409
403
450
18
460
454
500
20
511
505
1600/1800/2000/2200
1800/2000/2200
1800/2000/2200/2400
1800/2000/2200
1800/2000/2200
±100
-100
-275
550
22
556
553
600
24
613
607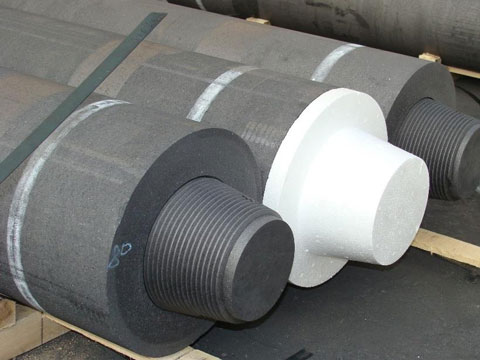 Technical Properties
TECHNICAL PROPERTIES OF HP GRAPHITE ELECTRODES
ITEM
UNIT
MMNPDIA 300-600mm
STANDARD
SOLID SURVEY
ELECTRODE
NIPPLE
ELECTRODE
NIPPLE
RESISTIVITY≯
μΩm
7.0-7.5
6.5
6.5-7.0
4.5
BENDING STRENGH≮
MPa
9.8-10.5
14
12-15
15-18
 ELASTIC MODULUS≯
GPa
12
16
12
14
Ash≯
%
0.3
0.3
0.3
0.3
BULK DENSITY≮
g/cm3
1.6
1.7
1.68-1.73
1.75
CTE ≯ (100-600℃)
×10-6/℃
2.4
2.2
2.2
2.0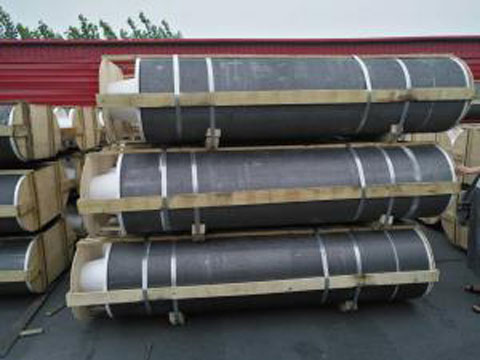 Suggested Current-Capacities
SUGGESTED CURRENT-CAPACITIES OF ELECTRODES
Nominal Diameter
Suggested Current-Carrying Capacities
Current Density
mm
inch
300
12
13000-17400
17-24
350
14
17400-24000
17-24
400
16
24000-32000
16-24
450
18
32000-40000
16-24
500
20
40000-48000
15-24
600
24
48000-56000
14-24
Remarks: when used in elect s, recommend current capacity is 90% , and 110% when you for ladle.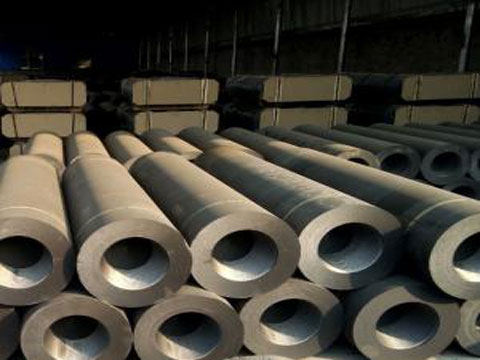 Electrode Surface Quality
ELECTRODE SURFACE QUALITY
Specification
Defect dimension
Nominal Diameter(mm)
300-400
450-600
Diameter
20-40
30-50
Depth
5-10
10-15
Remarks:
There should be less than two defects or holes on the electrode surface, the max size of which is mentioned in the above chart.
There should be no transverse crack on the electrode surface. For the longitudinal crack, the length should be less than 5% of the electrode circumference and the width in between 0.3~1.0mm.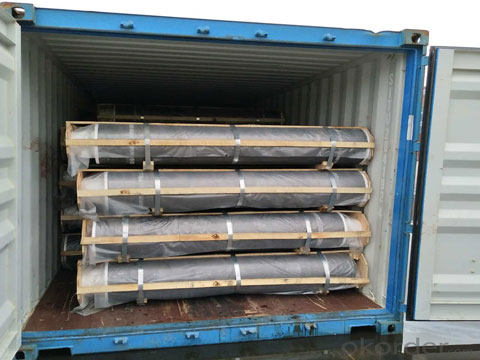 HP Graphite Electrodes Manufacturer
All kinds of high quality graphite electrode products sales in RS Kiln Refractory Company, such as regular power/RP graphite electrode, high power/HP graphite electrode, super high power/SHP graphite electrode, ultra high power/UHP graphite electrode, graphite product, high purity graphite powder, high purity graphite block, graphite blocks, graphite powder, graphite crucibles and other graphite related products. Besides, we can also customize a variety of shaped graphite electrodes products according to our customer's needs and requirements.
What's more, Rongsheng Refractory offers cheap graphite electrodes with the best quality. HP graphite electrodes are mainly used in the electric arc furnace for steel making. There are many refractory news and refractory products information on our web. Welcome to view our website to know more details. You can read more refractory products and know more refractory materials information. Because our website has many kinds of refractory news and industry news. you can know more kinds of refractory information from our website. If you need it, please contact me anytime.