Usually, when it cames to the graphite electrodes and their applications, manily is graphite electrodes for steel making. As we all know, garphite electrodes used in the smelting of steel in electric arc furnaces and in the processes of refining steel in secondary treatment in ladle furnace units. Graphite electrodes are also used in other smelting processes, such as copper smelting, stone smelting in ore-thermal furnaces, etc.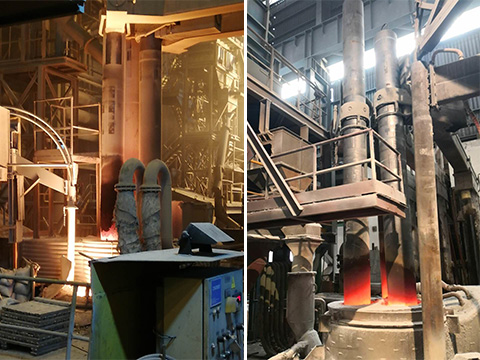 Graphite Electrodes and Their Applications
The electric arc furnace in steel production provides greater operational flexibility compared to the oxygen converter, as it can be stopped and restarted relatively quickly, which makes it possible to respond quickly to consumer needs and market dynamics. That is why arc furnaces are widely used in small steel mills and foundries. Accordingly, the demand for consumables such as graphite electrodes is steadily increasing in graphite electrode market.
EAF furnaces operate using either alternating electric current or direct electric current. The vast majority of EAF furnaces use alternating current. Each of these furnaces typically uses nine electrodes (three columns of three electrodes each) at a time. The remaining electric arc furnaces, which use direct current, typically use one column of three electrodes. During the melting process, the electrodes are gradually consumed, which requires the addition of a new electrode. Graphite electrodes are connected to each other by means of a nipple joint, for which a threaded nipple socket is made from both ends of each electrode. The size of the electrodes varies depending on the size of the furnace, the parameters of the current transformer and the planned performance of the furnace. Electrodes can be as small – 75 millimeters in diameter, and quite large – up to 750 mm in diameter and up to 2800mm in length. Accordingly, one graphite electrode can weigh from five kilograms to two tons depending on the size.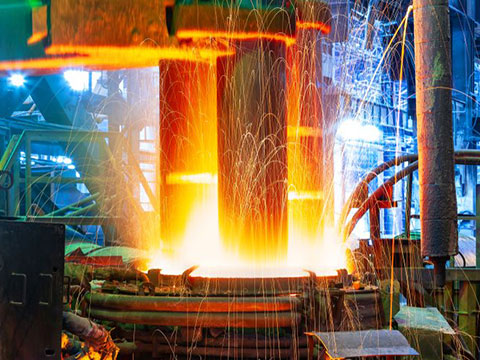 Features in the Production and Sale of Graphite Electrodes
Electrodes are currently the only available products that have a high level of electrical conductivity and the ability to maintain a high level of heat in an electric arc furnace during steel production. Currently, there is an active development of technologies for the production of graphite electrodes and continuous improvement of their quality to meet modern requirements, since any changes in metallurgical, electrical and mechanical operating conditions can have a significant impact on the behavior of the electrodes. New technologies of melting in modern furnaces of large volume and increased power lead to faster heating of the electrodes than in small furnaces and require a significant increase in the resistance of the electrodes to thermal and mechanical influences. Improving the efficiency of electric arc furnaces leads to a decrease in the consumption of graphite electrodes per ton of steel produced in electric arc furnaces (specific consumption).
Supplied by RS Group graphite electrode supplier, "New industrial technologies" graphite electrodes meet the operating conditions of modern arc furnaces and have high mechanical strength, excellent thermal conductivity, low electrical resistance, which is crucial for economical consumption.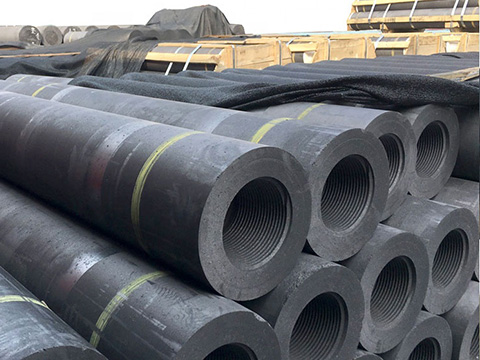 Grades of graphite electrodes
Graphite electrodes of the EG grade (RP – regular power), as well as nipples are produced on the basis of coal pitch and petroleum coke. Suitable for operation at current densities up to 25 A/cm2 in arc steelmaking, refining ferroalloy, ore-thermal furnaces and other electrothermal devices.
Graphite electrodes of the grade EGP (HP – high power),as well as nipples are made on the basis of coal pitch and petroleum coke and have additional impregnation with pitch. Suitable for operation in high-power arc furnaces and ladle furnaces.
Graphite electrodes of the egsp (UHP – ultra high power) grade, as well as nipples are produced on the basis of needle coke and coal pitch and have additional impregnation with pitch.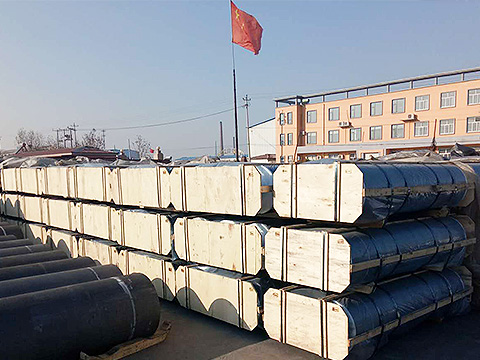 RS Group is an official supplier and the dealer of the known domestic and foreign producers of the graphite electrode china that guarantees high quality of the delivered graphite electrode for sale.