The main function of graphite electrode sales is to make the electrode conductive when the metal is smelted in the electric arc furnace. It can melt scrap at a temperature of about 1600℃. Due to the increasing proportion of global electric arc furnace smelting steel, the use of electric arc furnace to smelt steel plates and smelt other secondary formed steels is the main project for consuming graphite electrodes. Besides, graphite electrodes can also be used in smelting furnaces for melting non-ferrous metals, ceramics, and even waste recycling industries. If you are looking for high quality graphite electrode for electric arc furnace, RS will be your best choice! Contact us for more details right now!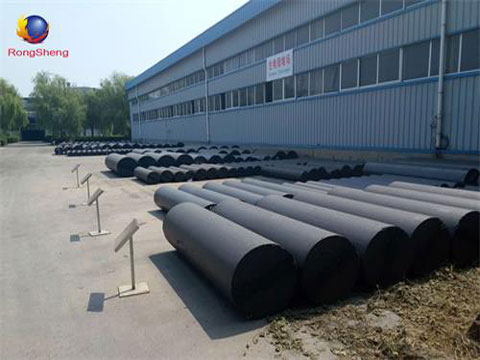 Introduction of Graphite Electrode Sales
Graphite electrode sales in RS is made of the best quality petroleum coke and needle coke in China. It is widely used in electric arc furnaces and refining furnaces, which is also suitable for the production of alloy steel and other metals and non-metal materials. It can be divided into regular power graphite electrode, high power graphite electrode and ultra high power graphite electrode. What's more, graphite electrode has the characteristics of low resistivity, good electrical and thermal conductivity, good oxidation resistance, strong resistance to thermal shock and mechanical vibration, high mechanical strength and high mechanical processing strength.
Features of Graphite Electrode Sales
Good Electrical Conductivity. Good electrical conductivity in order to withstand the high current density required by the metallurgical process.
High Thermal Conductivity. High thermal conductivity is to minimize the temperature differences inside the electrodes when in use and, consequently, to reduce internal stresses.
Low Thermal Expansion.Low thermal expansion resulting in high thermal stress resistance.
High Mechanical Strength. Strength at high temperatures to withstand the stresses when in use
Low Resistivity.
Anti -Oxidation.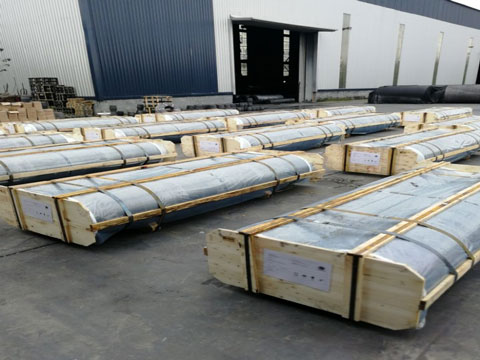 Types of Graphite Electrode Sales
A particular application may require different grades of electrodes to match existing furnaces and reduce overall melting costs. Generally, depending on the quality level, graphite electrodes can be classified into the following three criteria:
Regular Power/RP Graphite Electrode: It is allowed to use graphite electrodes with a current density lower than 17A/cm2, which are mainly used in ordinary power electric furnaces such as steel making, silicon refining, and yellowing phosphorus.
High Power/HP Graphite Electrode: Graphite electrodes with a current density from 18 to 25 A/cm 2 are allowed, and are mainly used in high-power electric arc furnaces for steel making.
Ultra High Power/UHP Graphite Electrode: Graphite electrodes with a current density greater than 25 A/cm 2 are permitted, mainly for ultra high power steel making electric arc furnaces.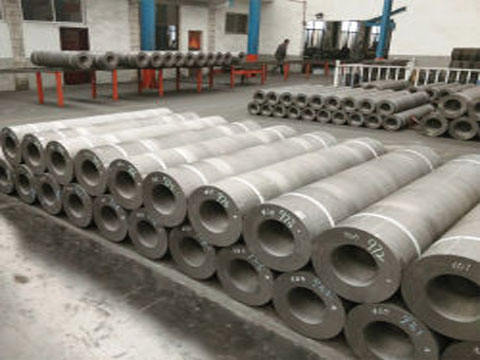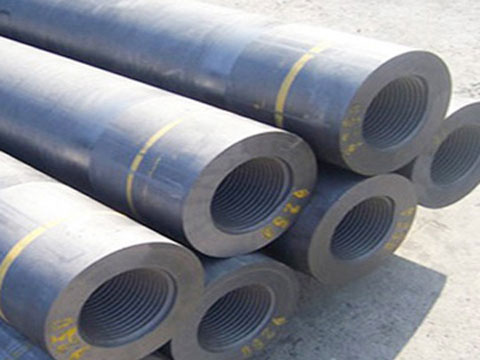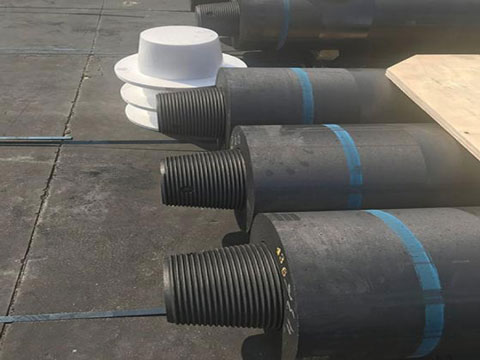 Manufacturing Process of Graphite Electrode Sales
Using petroleum coke and needle coke as raw material, coal bitumen as a binder, graphite electrode is made by calcination, compounding, kneading, pressing, roasting, graphitization and machining. So the production process of graphite electrode is as follows:
Raw Material. The raw material of manufacturing graphite electrode in RS uses high quality calcined needle cokes.
Crushing. The needle coke is crushed in the mechanical equipment after screening with the prescription proportion.
Kneading. The raw material after proportioning is heated and kneaded with a certain proportion of asphalt to form a paste with plasticity.
Forming. After mixing, the paste is cooled to the technological temperature, and then press and form according to the requirement of the product.
Baking. In the roasting furnace, the calcined products with special impregnating pitch, based on the specific process, to improve product density, mechanical strength, then the products were impregnated fore roasting.
Graphitizing. The graphite resistance furnace was sent to the temperature of 3000 degree Celsius, and the carbon structure was rearranged into a short cut form, and the carbon was converted to graphite.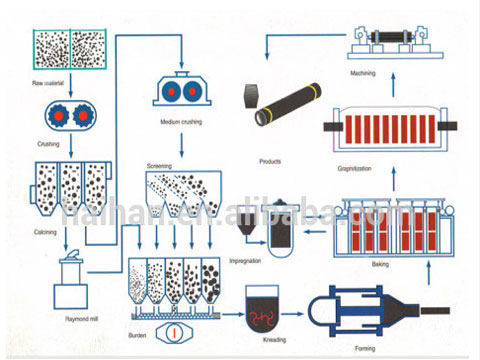 Producer of Graphite Electrode Sales
Graphite electrode sale in RS is famous for high quality at a cheap price. Since established in the 1990s, RS Company is absorbed in developing new products for export all the time. Now we are one of the leading manufacturer in China, which manufacture refractory brick, monolithic refractory and graphite products. Graphite products for sale in RS include Graphite electrode, Graphite rod, Graphite block, Graphite Crucible, Graphite Mold, Graphite powder, Graphite scrap, etc. As we are holding factory, we can gain more customers depend on our good price, quality and professional services. So if you want to buy cheap graphite with the best quality , Email us for more info right now!