Since established, Rongsheng Refractory has been striving for survival by quality and meeting social needs as the sales policy of our products. We also have committed to developing new products, opening up new markets, improving the market competitiveness of products, and communicating the relationship between enterprises and society, enterprises and users. And RS regards this as the goal of product sales management all the time.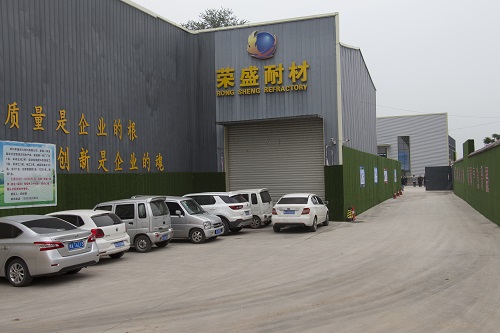 Our Vision: Devoted to being a renowned and large-scale refractory material manufacturer domestic and overseas.And prosperity lasts for a hundred years.
Our Mission: Make great efforts to ensure the interests of our customers and do our best to improve employee welfare.
Our Team Spirit: Challenge is a kind of courage, hard work is a kind of spirit, introspection is a kind of growth, success is our belief.
Our Belief: No condition , no excuse, no impossibility.
Our Corporate Style: Conscientious and efficient, keep the promise.
Core Values: Caring, Understanding, Tolerance, Appreciation, Gratitude.
Development Philosophy: Quality is the root of the enterprise, innovation is the soul of the enterprise.
Business Philosophy: Uphold quality with responsible , serve customer in good faith.
Management Philosophy: Institutionalization, standardization, and responsibility.
Rongsheng can develop to this status is inseparable from the efforts of all employees. Besides, RS Refractories have unique advantages compared with other refractories. For example, we have advanced equipment for high-tech assembly line production, which can reduce production costs by 30% year-on-year. So you can get cheaper refractory products and graphite electrodes with good quality in RS! Contact US For Free Quotation Immediately!