Graphite Electrode Uses mean the applications of Graphite Electrode. Learn more well about the Graphite Electrode Uses that you can know where to use them and how to choose your suitable Graphite Electrodes for your furnace or kiln projects. Rongsheng Refractory Company as a professional graphite electrodes manufacturer can provide our customers with professional advice on buying graphite electrodes. Welcome to contact us now.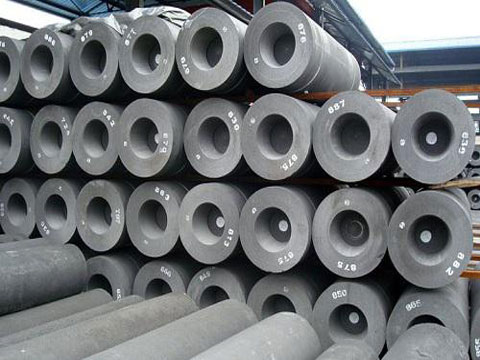 What are Graphite Electrode Uses?
Graphite Electrode is made of high quality low ash materials, such as petroleum coke, needle coke and coal pitch. After calcining, burdening, kneading, forming, baking and pressure impregnation, graphitization and then precision machined with professional CNC machine.
Speak to the Graphite Electrode Uses, we should know that Graphite Electrodes are featured with low resistivity, low ash, compact structure, good electrical conductivity, good antioxidation and high mechanical strength, so it is the best conductive material for electric arc furnace and smelting furnace. And it is primarily used in the following fields:
Firstly, Electric Arc Furnace.
Graphite electrodes are mainly used in electric furnace steelmaking. The graphite electrode for steel making accounts for about 70%~80% of the total amount of graphite electrode.
In electric furnace steelmaking, a graphite electrode is used to introduce a current into the furnace, and a strong electric current generated arc-discharged by a gas at the lower end of the electrode, and the heat generated by the arc is used for smelting. According to the size of the electric furnace capacity, it is necessary to use different diameters graphite electrodes. And the electrodes need to be connected by electrode screw joints in order to continuously use them.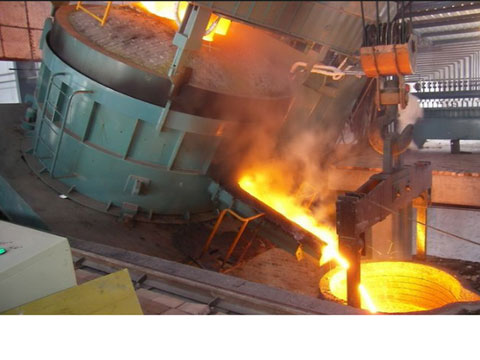 Secondly, Mine Thermoelectric Furnace.
The mine thermoelectric electric furnace is mainly used for the production of ferroalloys, pure silicon, yellow phosphorus, matte and calcium carbide,etc. The feature is that the lower part of the conductive electrode is buried in the charge, so that in addition to the heat generated by the arc between the electric plate and the charge, heat is also generated by the resistance of the charge when the current passes through the charge. Each ton of silicon needs to consume about 150kg graphite electrode, and per ton of yellow phosphorus needs to consume graphite electrode about 40kg.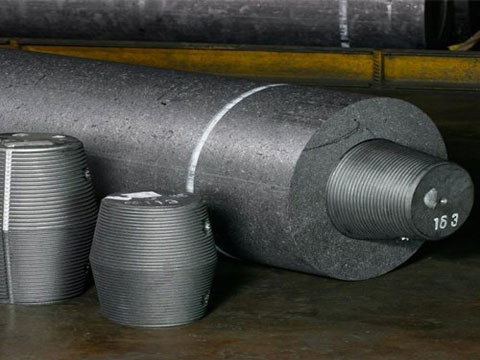 Thirdly, Resistance Furnace.
Graphitization furnace for producing graphite products, melting furnace for melting glass, and electric furnace for producing silicon carbide are all electric resistance furnaces. The material contained in the resistance furnace is not only a heating resistor,but also is a heated object. Generally speaking, the graphite electrode sales for electrical conduction is inserted into the furnace wall at the end of the hearth, so that the conductive electrode is not continuously consumed.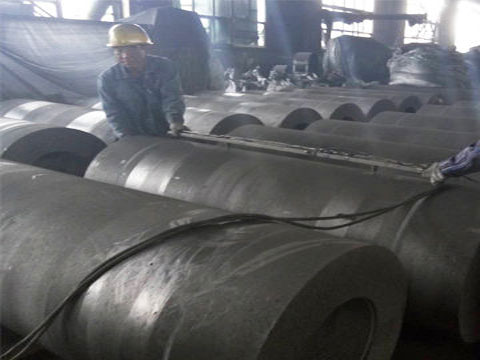 Finally, For The Preparation Of Shaped Graphite Products
A large number of graphite electrode blanks are also used for processing into various types of crucibles, graphite boats dishes, hot-pressing molds and vacuum electric furnace heating bodies and other special-shaped products. For example, in the quartz glass industry, graphite electrode blank is required to be 10t for producing l ton fusible tube, and 100 kg electrode material is consumed for manufacturing l ton quartz brick.
Why Learn the Graphite Electrode Uses
From above description, we know that graphite electrodes are mainly used as conductor materials in smelting electric furnaces. Compared with other conductor materials, the biggest advantage of graphite electrode material is that it has good conductive and thermal conductivity and good toughness, can withstand the impact of large currents, do not soften at high temperature and will not melt. So if you are in need of high quality graphite electrodes, Contact us for free quotation right now!