In the production of high quality graphite electrode, we pay great attention to the product characteristics, from petroleum coke, asphalt, needle coke and other raw materials will be strictly controlled ash and sulfur content, to ensure the product performance from calcining, kneading, molding, roasting, maceration. Graphite electrode export, we pay attention to every detail of the product.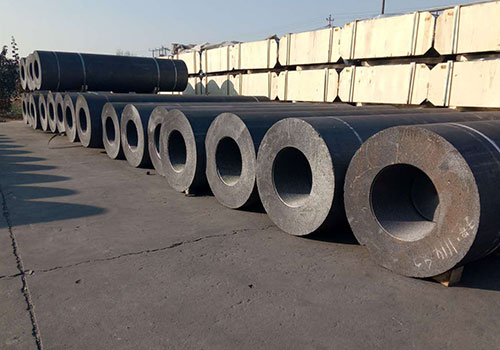 In electrode manufacturing, we know the importance of machining, so we use advanced CNC lathes to ensure the quality and performance of products. Because of our strict requirements, our graphite products have good conductivity, low ash, compact structure, good oxidation resistance and high mechanical strength.
From the polarization curve, the corrosion resistance of graphite oxide is better than that of expelable graphite, and the corrosion resistance of expelable graphite is better than that of natural graphite. The higher the purity of natural graphite, the better the corrosion resistance.
Graphite positive rod has good thermal conductivity and high temperature resistance. Easy to be machined, good chemical stability, resistance to acid and alkali corrosion, low ash content. Used for electrolysis of aqueous solution, preparation of chlorine, electrolysis of salt solution to make alkali. Or used for electroplating various metal and nonmetallic carrier. For example, graphite anode can be used as the conductive anode of caustic soda. Graphite electrode export can also be used for sewage treatment in chemical, electronic and textile industries.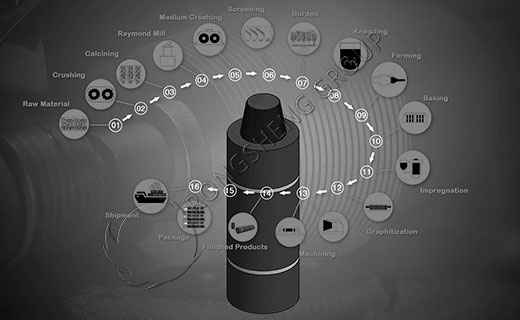 When the graphite electrode is in use, the standby electrode should be hoisted above the electrode to be connected, and then the electrode hole should be aligned and slowly dropped down. Then make the spiral hook and the electrode rotate together to descend, when the distance between the two electrode end faces is close, clean the two electrode end faces and the joint part with compressed air again. After the electrode is completely lowered, do not be too strong, or it will be a violent collision, will cause damage to the electrode hole and joint thread. Graphite electrode export, quality is stable and reliable, the production experience is rich, welcome everybody to come to consult purchase.