In recent years, more and more graphite products have been used in mining systems, diesel systems, railway systems and high-tech industries. The graphite electrodes release electricity in the form of an electric arc, which is then used to heat and melt the charge's conductors. Today we will mainly understand the graphite electrodes sales transportation considerations.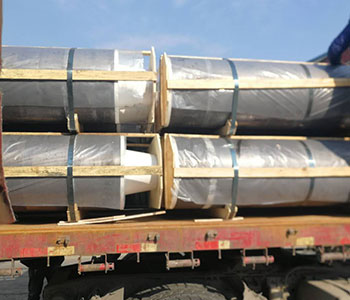 Precautions For Transporting Graphite Electrodes
Cover the vehicle with a rainproof tarpaulin to prevent the electrodes from getting wet;
When lifting, attention should be paid to prevent the damage caused by the graphite electrode tilting or slipping;
In order to protect the end and thread of the electrode, it is not allowed to use iron hook suspension directly;
When loading and unloading the connector box, it should be handled gently to prevent bumping against the connector, causing damage to the thread and reducing the service life of the electrode.
Graphite electrodes sales, for the same average particle size of the material, the resistivity of the material, its strength and hardness will be slightly lower than the resistivity of the material. That is, the discharge speed, loss will be different. Therefore, the natural resistivity of graphite electrode material is very important in practical application.
The actual test data and application show that the hardness of graphite is higher than other metal materials. Because of the layered structure of graphite, it has very superior cutting performance in the cutting process, cutting force is only 1/3 of the copper material, the surface after machining is easy to handle.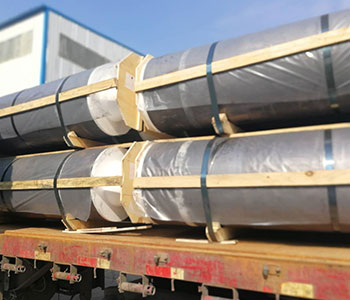 The bending strength of the graphite electrodes sales material is a direct reflection of the material strength, showing the tightness of the internal structure of the material. The high strength material, its discharge loss resistance performance is relatively good, for the accuracy of the electrode, as far as possible to choose a good strength of the material. The average particle diameter of graphite electrode material directly affects the discharge condition of the material. The smaller the average particle, the more uniform the discharge, the more stable the discharge, the better the surface quality. The larger the particle, the faster the discharge speed, the smaller the loss of rough machining. Mainly is the discharge process of the current intensity is different, resulting in different discharge energy. However, the surface finish after discharge will also change with the change of particles.