How to Avoid Graphite Electrode Breaking and Tripping During Steelmaking?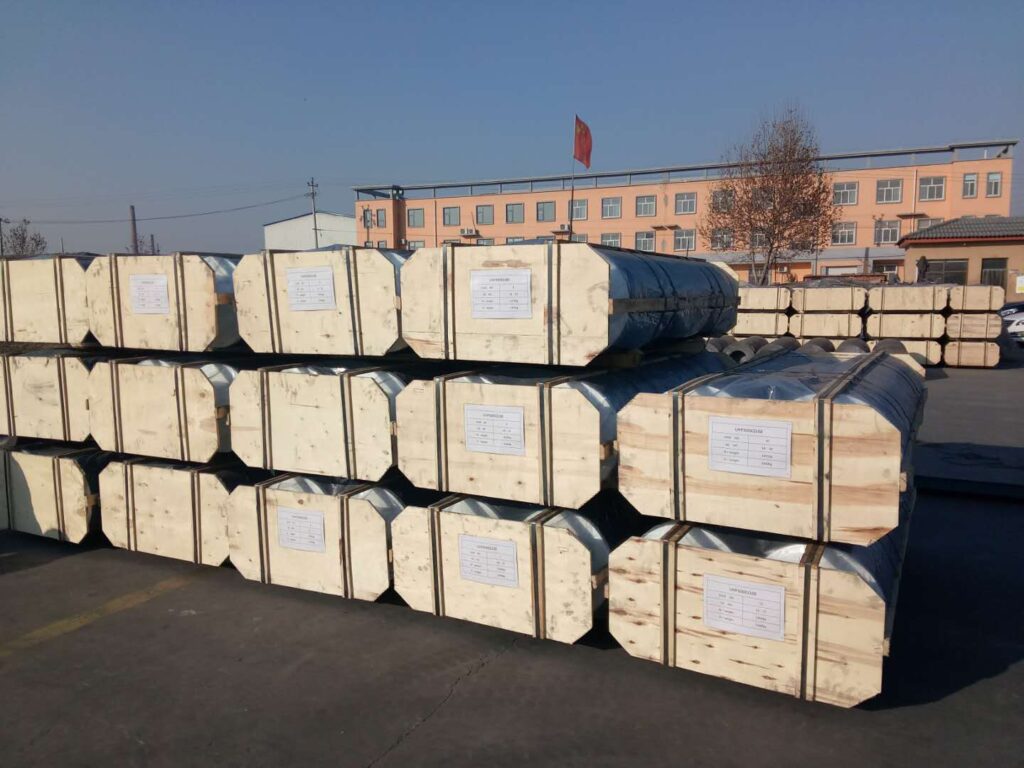 The following measures are taken during the steelmaking process to effectively avoid graphite electrode breakage and tripping:
Thegraphite electrode phase sequence is correct, counterclockwise.
The scrap steel is evenly distributed in the steel furnace, and large pieces of scrap steel should be placed at the bottom of the furnace as much as possible.
Avoid non-conductive materials in scrap steel
The electrode column is aligned with the furnace top hole, and the electrode column is parallel, and the furnace top hole wall should be cleaned frequently to avoid the accumulation of residual steel slag and force the electrode to be broken.
Keep the electric furnace tilting system in good condition and keep the electric furnace tilting stable
(6) Avoid clamping the electrode holder at the electrode connection and the electrode joint hole.
(7) Choose joints with high strength and high processing accuracy.
The torque applied when the electrodes are connected should be appropriate.
Before and during the graphite electrode connection, prevent the electrode hole thread and joint thread from mechanical damage.
 Prevent steel slag or foreign objects from being embedded in the electrode hole and joint to affect the screw connection.