As we all know, graphite electrode has many advantages and is widely used. We are a manufacturer of graphite electrodes, specializing in the manufacture of various graphite products, a full range of types, you are welcome to come to consult and purchase. Graphite electrode manufacturing quality is stable and reliable, worthy of customer trust.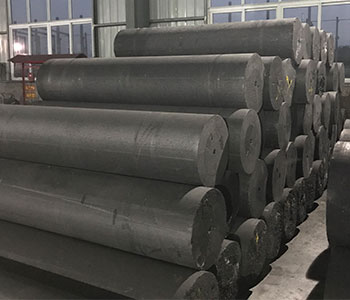 Electric steelmaking is a major use of graphite electrodes. The output of electric furnace steel accounts for about 18% of the output of crude steel, and the graphite electrode used for steelmaking accounts for 70% ~ 80% of the total consumption of graphite electrode. Steelmaking in electric furnace is carried out by using graphite electrode to introduce current into the furnace and the hot heat source generated by electric arc between the electric extreme part and the charge.
The graphitization furnace for producing graphite products, the melting furnace for melting glass and the electric furnace for producing silicon carbide belong to the resistance furnace. The materials loaded in the furnace are both the thermal resistance and the heated object. Generally, the graphite electrode used for conducting electricity is embedded in the furnace wall at the resistance furnace end, and the graphite electrode used here is discontinuous consumption.
The blank of graphite electrode manufacturing is also used for processing various shaped graphite products such as crucible, mould, boat dish and heating element. For example, in the quartz glass industry, 10t of graphite electrode blank is required for every 1t of electric fuse.For every 1t of quartz brick, 100kg of graphite electrode blank is consumed.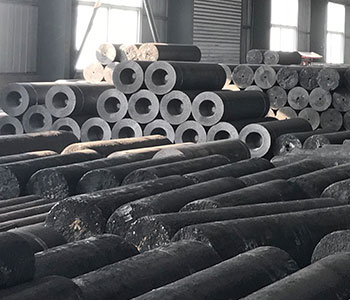 We are specialized in producing graphite electrode manufacturing, graphite products variety, stable and reliable quality, worthy of customer trust. Our products have been exported to many countries and regions in the world.