Graphite electrode manufacturer is mainly made of petroleum coke, needle coke as raw materials, coal asphalt as a binder, through calcining, batching, mixing kneading, pressing, roasting, graphonization, machining.
It is mainly a conductor that releases electric energy in the form of arc to heat and melt the charge in an electric arc furnace. According to its quality index, it can be divided into ordinary power, high power and ultra-high power.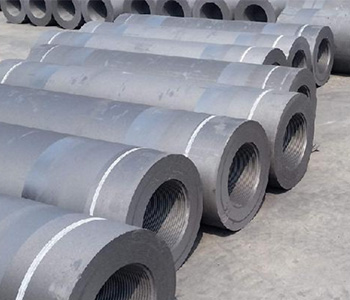 (1) ordinary power graphite electrode: graphite electrode with current density less than 17A/ cm 2 is allowed to be used, which is mainly used in ordinary power electric furnace for steelmaking, silicon refining, yellow phosphorus refining, etc.
(2) antioxidant coated graphite electrode: the graphite electrode coated with an antioxidant protective layer on the surface forms a protective layer that can conduct electricity and resist high temperature oxidation, and reduces the electrode consumption during steelmaking.
(3) high power graphite electrode: graphite electrode with current density of 18 ~ 25A/ cm 2 is allowed. It is mainly used in high-power electric arc furnace for steelmaking.
(4) ultra-high power graphite electrode: graphite electrode manufacturer with current density greater than 25A/ cm 2 is allowed.Mainly used for ultra high power steel arc furnace.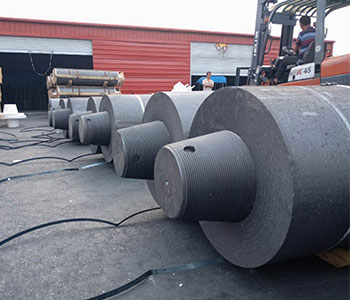 We are a high quality graphite electrode manufacturer, specializing in manufacturing all kinds of graphite products, complete varieties, reasonable price, stable and reliable graphite electrode quality, continue to export to a number of countries, and customers to establish friendly relations of cooperation, won the customer's praise and trust. Welcome to come RS group to consult various types of graphite electrode information, we will be dedicated to your service.