Graphite electrode has good chemical stability. Some specially processed electrode products have the characteristics of corrosion resistance, good thermal conductivity and low permeability. It is widely used in making heat exchangers, reaction tanks, condensers, combustion towers, absorption towers, coolers, heaters, filters and pump equipment. Electrode products manufacturing widely used in petrochemical industry, hydrometallurgy, acid and alkali production, synthetic fiber, papermaking and other industrial sectors, can save a lot of metal materials.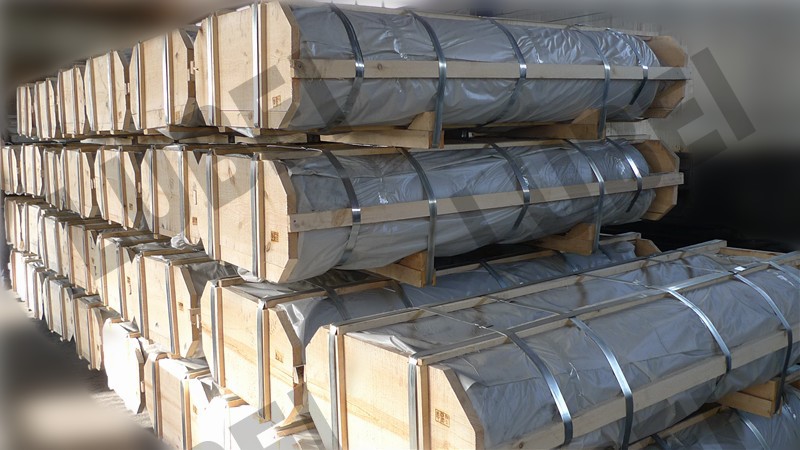 Graphite has good electrical conductivity and low resistance. Graphite electrode products manufacturing can be used for melting furnace and electric arc furnace in steel mills, silicon factories, etc. It mainly uses petroleum coke, needle coke as raw material and coal asphalt as binder. According to its quality index, it can be divided into ordinary power, high power and ultra-high power.
In general, ordinary power graphite electrode is allowed to use graphite electrode with current density less than 17A/ cm 2, which is mainly used in ordinary power electric furnace for steelmaking, silicon refining, yellow phosphorus refining, etc. High power graphite electrode allows the use of current density of 18~25A/ cm 2 graphite electrode, mainly used in steelmaking high power arc furnace. Ultra-high power graphite electrode allows the use of current density greater than 25A/ cm 2 graphite electrode, mainly for ultra-high power steel arc furnace.
Electrode products manufacturing can not melt while conducting current, thermal stability is good, no deformation no machining burr, machinability is good, can achieve complex geometric modeling, good dimensional stability, not deformation. Also has high oxidation resistance and thermal impact resistance, high mechanical strength, low resistance, high machining accuracy, good surface finish. It is an important consuming material in steelmaking, silicon smelting and yellow phosphorus smelting.