Graphite electrode price reasonable, varieties are RP Graphite power, high power, ultra high power and so on. This series of graphite products have low resistivity, good conductivity, good oxidation resistance, strong resistance to thermal shock and mechanical vibration, high mechanical strength, high machining strength.
Graphite electrode is widely used in electric arc steelmaking furnace, electric steelmaking is the use of graphite electrode into the furnace into the current, the use of arc heat to smelting. It can also be used in mineral thermoelectric furnace, mainly producing ferroalloy, pure silicon, yellow phosphorus, matte and calcium carbide. On the resistance furnace, mainly the graphitization furnace for the production of graphite products, the melting furnace for melting glass and the electric furnace for the production of silicon carbide are all resistance furnaces.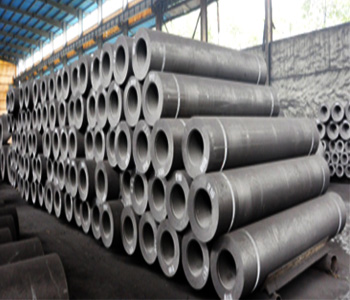 The graphite electrode price is reasonable and preferential, and the problems that may be encountered in daily use are not the same. Next, let's understand the problems encountered in use.
1. Consume: electrode consumption is related to many factors, but the biggest influence of eaf is whether the whole scrap is smelted, the proportion of molten iron, the quality of scrap, the time of electrification, the type of steel smelted, etc. The refining furnace is closely related to the type of steel, the time of electrification and the continuity of production.
2. Broken electrode: the broken electrode is generally broken at the joint site, which is relatively weak. There are many reasons for the broken joint, including the joint reason and the operating equipment reason, such as the electrode and the small furnace cover different core do not break, the furnace does not conduct the object to break, the scrap material in the furnace break and so on.
3. Electrode blurted: during smelting, due to the vibration, the thread connection between the electrode body and the joint becomes loose, and the electrode falls off when it is inverted.
4. Electrode cracking and disassembly: usually occurs at the same time, the first reason is that the quality of the electrode is not up to standard, the second is the choice of grade is wrong.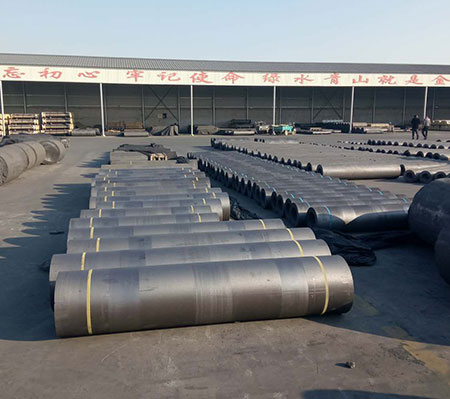 To sum up, when you buy and use graphite electrodes, you should choose professional, good quality, quality assurance manufacturers.
We are a high quality graphite electrode manufacturer, the production of graphite electrode price is reasonable, exported to the world, has been the customer's consistent praise and trust, welcome to consult and purchase. We will serve you wholeheartedly.