Graphite electrode generally refers to petroleum coke, asphalt coke as aggregate, coal asphalt as binder. A high temperature resistant graphite conductive material made by calcination, crushing, mixing, kneading, molding, roasting, impregnation, graphitization and mechanical processing. I plant production of graphite electrodes price reasonable, high quality, welcome to consult and purchase.
Graphite electrode manufacturing is through the professional CNC lathe fine processing, the product has low resistivity, low ash content, uniform structure, good thermal shock resistance, high mechanical strength, low thermal expansion coefficient, electrode and joint precision and other advantages. It is the high quality material for electric steelmaking and ore – fired smelting.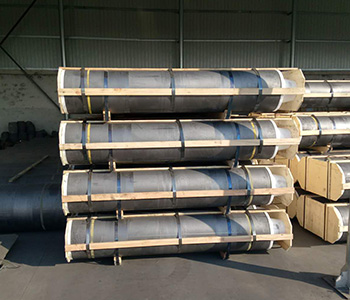 Processing procedures for graphite electrodes
1. Graphite in oil. Graphite material before mechanical processing, should be immersed in the oil for dozens of hours, so that the oil into the graphite material, in order to make the mechanical processing of ash powder will not fly, and can get a smooth surface.
2. Paint and line. After rough machining of the electrode on the appearance surface, a very thin white paint is sprayed on the marking surface and then the marking is carried out, so that the line is clear and convenient for mechanical processing.
3. Mechanical processing.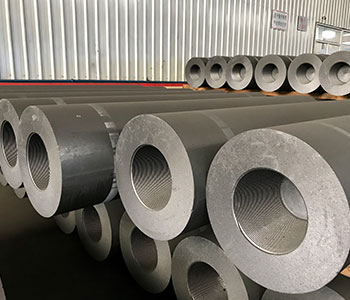 Graphite electrodes price concessions, with good conductivity and chemical properties, high mechanical strength at high temperature, good seismic performance, is a good conductor of heat and electricity. It is widely used in the electric arc furnace and refining furnace of steelmaking, the production of ferroalloy, industrial silicon, yellow phosphorus, corundum and other smelting furnaces with electric arc furnace to produce high temperature.
Zhengzhou Rongsheng Kiln Refractory Co.,Ltd. is high quality graphite electrode manufacturer, professional production of various types of graphite products, Graphite electrodes price reasonable, welcome to consult and purchase, we will serve you wholeheartedly.