Graphite electrode used for electric furnace steelmaking, which mainly uses graphite electrode to introduce current into the furnace. The strong current generates an arc discharge through the gas at the lower end of the electrode, and the heat generated by the arc is used for smelting. Also according to the size of the capacity of the furnace, with different diameter of graphite electrode, in order to make the electrode to get continuous use, the electrodes to be connected by the electrode threaded joint. Generally speaking, the graphite electrode use in steelmaking accounts for about 70 ~ 80% of the total graphite electrode consumption.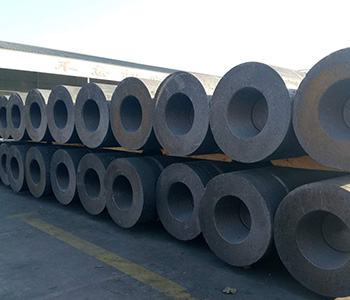 Graphite electrode ore furnace is mainly use to produce ferroalloy, pure silicon, yellow phosphorus, matte and calcium carbide. Its characteristic is that the lower part of the conductive electrode is buried in the charge, so in addition to the heat generated by the electric arc between the plate and the charge, the resistance of the charge also generates heat when the current passes through the charge. About 150kg of graphite electrode is needed per ton of silicon, and about 40kg of graphite electrode is needed per ton of yellow phosphorus.
Also is the production of graphite products use in the graphitization furnace, melting glass melting furnace and production of silicon carbide used in the electric furnace are resistance furnace, the furnace material is not only the thermal resistance, is the object of heating. In general, the conductive graphite electrode is inserted into the furnace wall at the end of the hearth, so the conductive electrode is not continuously consumed.
A large number of graphite electrode blank is also used for processing into a variety of crucible, graphite boat dish, hot diecasting mold and vacuum furnace heater and other special products. Graphite electrode used wide range, for example, in the quartz glass industry, 10t of graphite electrode blank is required for the production of lt electric melt pipe, and 100kg of electrode blank is consumed for the production of lt quartz brick. It should also be noted that there are three kinds of graphite materials synthesized at high temperature, including graphite electrode, graphite mold and graphite crucible. Graphite in these three materials is easy to undergo oxidation and combustion reaction at high temperature, resulting in increased porosity and porous structure of carbon layer on the surface of the material and affecting its service life.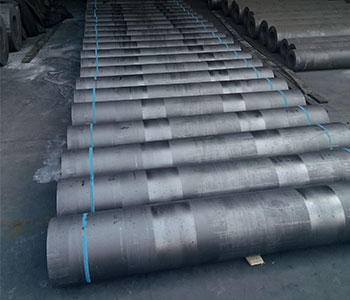 Graphite electrode use is widely, and its quality is stable and reliable, which has been highly praised by customers. Welcome to consult and purchase. We will do our best to serve you.