Graphite electrode is mainly made of petroleum coke, needle coke as the main raw material, coal asphalt as the binder. High quality graphite electrodes is mainly used to release electric energy in the form of arc in the arc furnace and heat and melt the charge conductor. According to its quality index, it can be divided into ordinary power, high power and ultra-high power.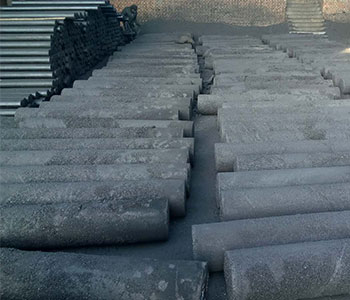 Graphite Electrodes Direction For Use
1. The graphite electrode subject to moisture shall be dried before use;
2. Remove the foam protective cap on the spare graphite electrodes hole and check whether the internal thread in the electrode hole is complete;
3. Use compressed air without oil and water to clean the surface of the standby graphite electrode and thread in the hole;Avoid using steel wire or metal brush to clean;
4. Carefully screw the graphite electrode connector into the electrode hole at one end of the standby electrode without bumping the thread;
5. Screw the electrode spreader into the electrode hole at the other end of the spare high quality graphite electrodes;
6. When lifting the electrode, cushion soft material to the bottom of one end of the standby electrode fitting joint to prevent the ground from damaging the joint;
7. Lift the spare electrode to the top of the electrode to be connected, then align it with the electrode hole and slowly drop it down; Rotate the standby electrode so that the spiral hook rotates down with the electrode. When the electrode is finally lowered, do not push it too hard, or it will cause damage to the thread of electrode hole and joint due to violent collision.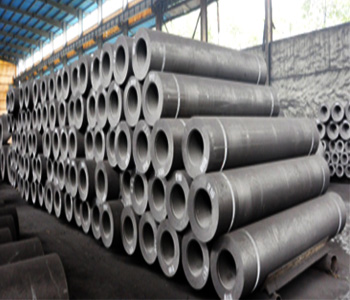 We are committed to producing high quality graphite products. The high quality graphite electrodes made by our factory has been exported to many countries and regions in the world. The quality of our graphite products is stable, reasonable price, comprehensive professional service, worthy of your trust, welcome to consult and purchase.