Graphite powder is a battery anode material, which is also one of excellent non-metallic conductive materials. It is a dark gray, scaly solid with a metallic luster that is opaque. Graphite powder is widely used in steel and iron casting as carbon additive to increase carbon content of steel or iron. You can buy high quality refractory products at a lower price in RS Refractory Company! Contact us for free quotation!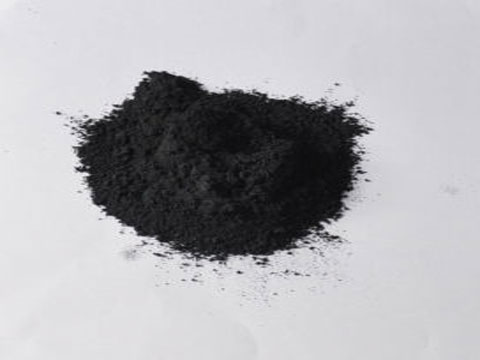 What is Graphite Powder
Graphite powder is a form of carbon which is naturally occurring and has the ability to conduct electricity and serve as an industrial lubricant. The chemical properties of graphite powder at room temperature are relatively stable, insoluble in water, dilute acid, dilute alkali and organic solvent. It can react with oxygen at different temperatures to form carbon dioxide or carbon monoxide. Besides, graphite powder is more easily oxidized by acid under the condition of heating. And it can also react with many metals to form metal carbides at high temperatures, which can smelt metals at high temperatures. Under the condition of oxygen isolation, its melting point is above 3000℃, which is one of the most temperature-resistant minerals.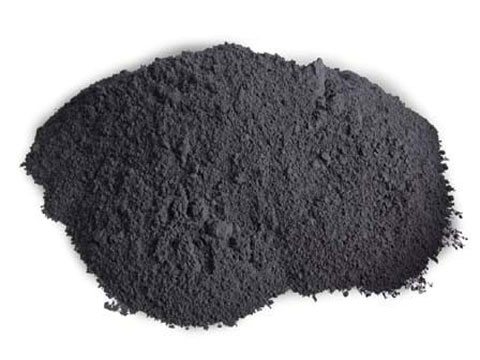 Graphite Powder Properties
Graphite powder is a chemically sensitive substance, and its resistivity will change in different environments. Because the thickness of the graphite powder is different, the resistivity of graphite powder will be different when used in different materials and environments. However, since graphite powder belongs to a kind of good non-metallic conductive materials, it can be energized as long as the graphite powder is kept uninterrupted in the insulated object. The properties of graphite powder are as follows:
High Temperature Resistance. The melting point of graphite is 3850±50℃, boiling point is 4,250 ℃, Even if it is burned by an ultra-high temperature arc, the loss of its weight is very small, the coefficient of thermal expansion is also very small. The graphite strength increases with the increase of temperature, and , the graphite strength is increased by one times at 2000℃.
Good Conductive and Thermal Conductivity. The conductivity of graphite is one hundred times that of ordinary non-metallic minerals. Graphite powder thermal conductivitydecreases with increasing temperature, and even at very high temperatures, graphite becomes a thermal insulator.
Lubricity. The lubricity of graphite depends on the size of the graphite flakes. The larger the graphite powder flake, the smaller the friction coefficient and the better its lubricity.
Excellent Chemical Stability. Graphite has good chemical stability at normal temperature and is resistant to acid, alkali and organic solvents.
Plasticity. Graphite has good toughness and can be joined into very thin sheets.
Good Thermal Shock Resistance. When used at room temperature, graphite can withstand drastic changes of temperature without damage, and when the temperature is changed, the volume of graphite changes little and cracks do not occur.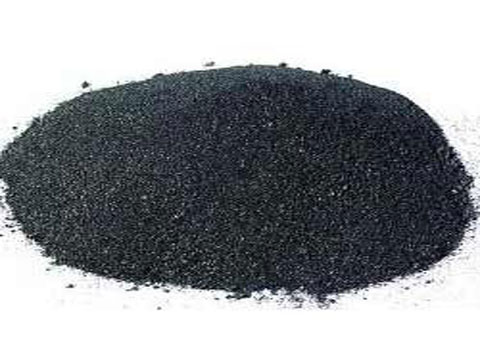 Graphite Powder Uses
Graphite powder is often used as an additive in coatings such as paint and epoxy. Powders are also useful in any application where high surface areas are desired such as water treatment and in fuel cell and solar applications.
Nanoparticles also produce very high surface areas. Our standard powder particle sizes average in the range of – 325 mesh, -300mesh, – 100 mesh, 10-50 microns and submicron (< 1 micron) and our spray dried powder with binder provides an extremely narrow particle size distribution (PSD) for use in thermal and plasma spray guns and other coating applications.
We can also provide many materials in the nanoscalerange. Materials are produced using crystallization, solid state and other ultra high purification processes such as sublimation. American Elements specializes in producing custom compositions for commercial and research applications and for new proprietary technologies. Typical and custom packaging is available, as is additional research, technical and safety (MSDS) data.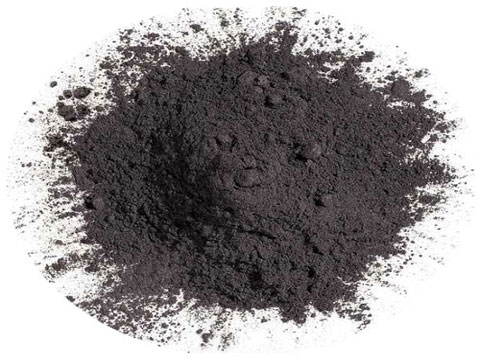 Graphite Powder Specification
F.C 99.9%, 99%, 98%, 98.5%, size:0-0.05mm, 0-0.05mm 0.3-5mm, 0.5-5mm, 1-5mm, 3-8mm, 5-8mm, 5-10mm.
How to Make Graphite Powder
The manufacturing process of graphite power is as below:
Firstly, after blasting, the ore is sent to the stone breaker for crushing through the mine car.
Secondly, after the ore is crushed, it is placed in the ball mill for flotation, and then the floated graphite wet material is sent to the ball mill for grinding.
Thirdly, the selected graphite wet material is sent to the drying machine to be dried, and becomes a dry material. The dried material is already finished graphite.
Finally, put the dry material into the drying workshop for drying and bagging. This is ordinary graphite powder. And the carbon content of graphite powder is on average 90%, but usually the carbon content is between 80% and 98.5%.