This series of graphite product is produced with ordinary grade petroleum coke. RP graphite electrodes has low graphitization temperature, high resistivity, high expansion coefficient, poor thermal shock resistance and low permissible current density.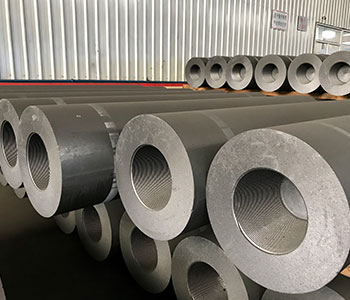 The graphite electrode products we supply are used in roughing furnace and refining furnaces. They are divided into various specifications according to their diameters and lengths. It is a good conductive and heat conductive high temperature product for steelmaking.
The graphite product we supply has a low consumption rate per ton of steel. The product is black and cylindrical. The main products of our factory are graphite electrode, graphite square, graphite powder, graphite crucible, graphite mold, blast furnace carbon brick, open brick, open bar, etc.
In the current graphite electrode market, the increasing complexity of die geometry and the diversification of product applications lead to higher and higher requirements for discharge precision of sparkler. The advantages of RP graphite electrodes are that it is easy to process, high removal rate of discharge machining, and small graphite loss. Therefore, some customers of group based spark machine abandon copper electrode and use graphite electrode instead.
In addition, some specially shaped electrodes cannot be made from copper, but graphite is easier to shape, and the copper electrode is heavier, which is not suitable for processing large electrodes, all these factors lead to the use of graphite electrodes by some group based spark machine customers.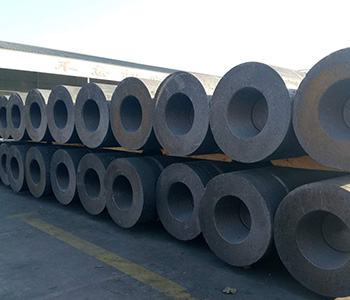 Professional direct RP graphite electrodes, graphite electrode manufacturer RS group specializing in the production of graphite electrode, we are a professional graphite electrode production and processing factories, long-term to provide high power graphite electrode specification table, impregnated graphite electrode wholesale price, provide the price of graphite electrode, graphite electrode are complete in specifications, our factory the price is reasonable, welcome to order.