Graphite electrode, as a common consumption material in eaf steelmaking and ore furnace smelting, is made of petroleum coke, needle coke and coal bitumen as binder through molding, roasting, dipping, graphenization and mechanical processing. According to its specification and quality index, divided into ordinary power, high power, ultra high power graphite electrode.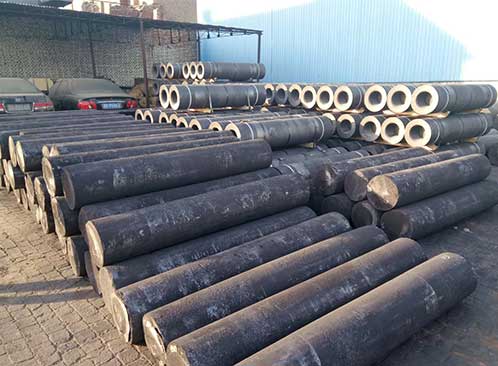 The machining shape of the graphite electrode is cylindrical, and each end is covered with a threaded area. The joint matching the graphite electrode is an accessory of the graphite electrode, which is used to complete the assembly of the whole electrode. Dimensions are generally 200-500 mm in diameter and 1700-1900 mm in length.
The ultra-high power graphite electrode adopts high-quality needle coke as the main raw material, which is made strictly by crushing, sifting, batching, kneading, pressing, roasting, high-pressure dipping, secondary roasting, graphitization, machining and other processes. The graphitization heat treatment is carried out in the graphitization furnace, and the temperature is up to 2800-3000 °C. Therefore, it has lower resistivity and higher current density.
Ultra-high power graphite electrode allows current density greater than 25A/ cm 2, mainly used in ultra-high power steelmaking arc furnace. In order to meet the requirements of higher working efficiency and lower total cost, high-capacity ultra-high power arc furnace is more and more popular. So UHP graphite electrodes with a diameter of more than 500 mm will dominate the market.
Ultra-High Power Electrode Advantage:
1. Lower resistivity, unique high conductivity;
2. High oxidation resistance and thermal shock resistance;
3. Good flexural strength and low thermal expansion coefficient;
4. High processing accuracy and good surface finish.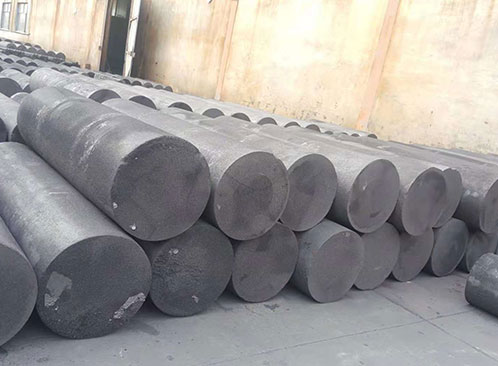 We have been committed to the production of graphite electrode manufacturing for many years, and continue to produce more high-quality graphite electrode products, RS Kiln Refractory has rich experience, advanced technical means and perfect testing equipment, the quality of graphite electrodes can be assured! Welcome to consult, inspect and purchase.