We specialize in the production various power graphite electrode, if you want to obtain the latest of graphite electrode information, welcome to contact us. Graphite electrode is mainly made from petroleum coke, needle coke as raw material, coal asphalt as binder, after a series of manufacturing processes.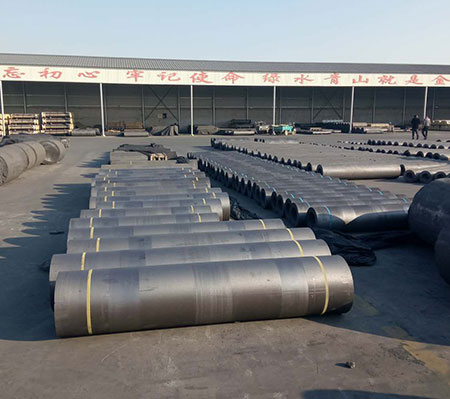 As we know, the energy consumption of producing graphite electrode is high. The production of 1t of ordinary power graphite electrode requires the consumption of electricity 6000kW·h, gas or natural thousands of cubic meters, metallurgical coke particles and metallurgical coke powder about 1t. Graphite electrode information is complete, its production process is many, including raw material calcining, crushing powder, ingredients, mixing, kneading, molding, roasting, dipping, graphitization and mechanical processing.
Its production needs many special machinery equipment and special structure of the kiln, the construction investment is large, the investment recovery period is long. In addition, a certain amount of dust and harmful gases are produced in the production process of graphite electrode, so it is necessary to take sound measures for ventilation and dust removal and environmental protection to eliminate harmful gases.
Graphite electrode is widely used, mainly used in steelmaking electric arc furnace, refining furnace, as conductive electrode. It can also be used as conductive electrode in industrial silicon furnace, yellow phosphorus furnace, corundum furnace, etc. The main properties include good electrical conductivity, strong thermal shock resistance and high mechanical strength.
We focus on the production of graphite products for many years, graphite electrode information is complete, committed to the production of excellent graphite electrode products, for many years by the customer's praise and trust, has a good reputation and public praise. If you need to purchase any graphite products, please feel free to contact us.