Graphite electrode factory direct sales, Zhengzhou Rongsheng Kiln Refractory Co.,Ltd. specialized in the production of graphite electrode, we are a professional graphite electrode manufacturer production and processing, long-term supply of a variety of power graphite electrode specification table, price reasonable, reliable quality, I plant graphite electrode specifications complete, welcome to order.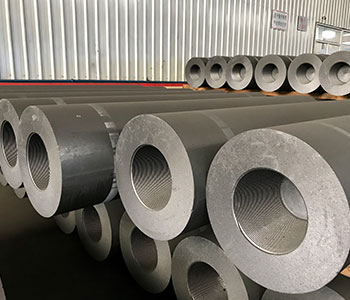 Our main products are graphite electrode, graphite square, graphite crucible, graphite mold, blast furnace carbon brick, graphite rod, etc. The main raw material produced by our graphite electrode factory is petroleum coke. A small amount of asphalt coke can be added to ordinary power graphite electrode. The sulfur content of petroleum coke and asphalt coke should not exceed 0.5%.
Needle coke is also needed in the production of high power or ultra-high power graphite electrodes. The main raw material for aluminum anode production is petroleum coke, and the sulfur content should not be greater than 1.5% ~ 2%. It is worth noting that petroleum coke and asphalt coke should meet the relevant national quality standards.
Graphite electrode is mostly used in electric arc furnace, and electric furnace steelmaking is the main use of graphite electrode. The output of electric furnace steel accounts for about 18% of the output of crude steel, and the graphite electrode used for steelmaking accounts for 70% ~ 80% of the total consumption of graphite electrode. Simply put, steelmaking in an electric furnace uses graphite electrodes to introduce an electric current into the furnace, using a hot heat source that triggers an electric arc between the electrical extreme and the charge.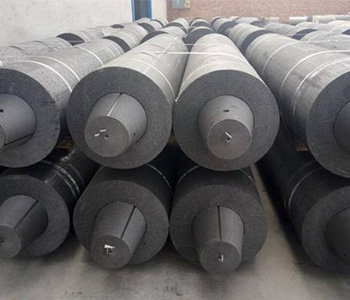 All kinds of graphite products produced by graphite electrode factory are stable and reliable in quality. The production cycle of the graphite electrode is long, the production cycle of the ordinary power graphite electrode is about 45 days, the production cycle of the ultra-high power graphite electrode is more than 70 days, and the production cycle of the graphite electrode joint that requires multiple impregnation is longer.