Graphite electrode product with high temperature resistance, high strength properties, mainly used in the metallurgical industry for the manufacture of graphite crucible, in steelmaking commonly used as ingot protective agent, metallurgical furnace lining.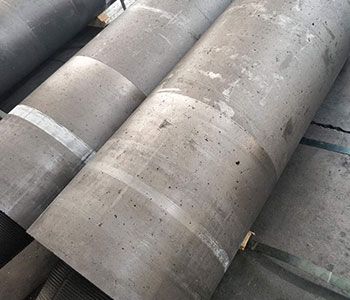 Generally speaking, graphite has good chemical stability. Graphite electrode product with special processing, corrosion resistance, good thermal conductivity, low permeability characteristics, are widely used in the production of heat exchangers, reaction tank, condensers, combustion tower, absorption tower, cooler, heater, filter, pump equipment. Also widely used in petrochemical, hydrometallurgy, acid and alkali production, synthetic fiber, paper and other industrial sectors, can save a lot of metal materials.
Graphite electrodes are often used as lubricants in the mechanical industry. Many devices for conveying corrosive media are made of graphite into piston cups, sealing rings and bearings, which do not require lubricating oil to operate. Due to the variety of impermeable graphite resin containing different, corrosion resistance is also different. Such as phenolic resin impregnated acid, but not alkali resistance; Furfuryl alcohol resin impregnation is resistant to both acid and alkali. There are also differences in the heat resistance of different varieties: carbon and graphite can be resistant to 2000~3000℃ in the reducing atmosphere, and begin to oxidize at 350℃ and 400℃ respectively in the oxidizing atmosphere. The type of impermeable graphite varies with the impregnating agent, generally by phenolic or furfuryl alcohol impregnating heat resistance in 180℃.
Graphite electrode product can conduct current without melting, good thermal stability, deformation and no processing burr. In order to meet the requirements of higher working efficiency and lower total cost, large capacity and ultra-high power arc furnaces are becoming more and more popular. Therefore, the UHP graphite electrode with a diameter of more than 500 mm will occupy a dominant position in the market. It is suitable to be made by molding, roasting, impregnating, graphitization and machining with high quality needle coke as the main raw material.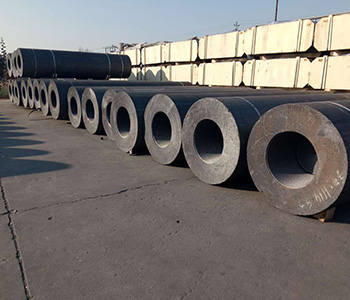 Zhengzhou Rongsheng Kiln Refractory Co.,Ltd. are an excellent graphite electrode manufacturers, production experience, strong technical force, welcome to consult and purchase.