Graphite electrode product, and its products have the properties of high temperature resistance and high strength. It is mainly used to make graphite crucible in metallurgical industry. In steelmaking, graphite is often used as the protective agent of steel ingot. The graphite electrode has good conductivity and low resistance. It can produce graphite electrode for melting furnace and arc furnace in steel mill, silicon factory, etc.
In order to meet the requirements of higher efficiency and lower total cost, high-capacity ultra-high power arc furnace is becoming more and more popular. UHP graphite electrode product with a diameter of more than 500 mm will dominate the market. It is suitable for high power graphite electrode which is made of high quality needle coke by molding, roasting, impregnating, graphitization and mechanical processing.
Graphite electrodes advantage:
1. High current resistance, high discharge rate;
2. Good dimensional stability, not easy to deformation;
3. Resistant to cracking and peeling;
4. High oxidation resistance and thermal shock resistance;
5. High mechanical strength, low resistance;
6. High processing accuracy, good surface finish.
The allowable current density of conventional power graphite electrode is less than 17A/cm2. The quality of graphite electrode determines the productivity and cost of eaf steelmaking. As a quality graphite electrode manufacturer, we also offer UHP graphite electrodes and HP graphite electrodes for ultra high power or high power arc furnaces.
Graphite electrodes product is used in electric furnace smelting iron and steel, yellow phosphorus, brown corundum, silicon metal conductive material. Electric steelmaking is one of the most advanced steelmaking methods in the world. Graphite has high high temperature strength, low thermal expansion coefficient, good processability and good thermal and electrical conductivity, so graphite electrode is widely used in metallurgy, electric furnace, edm and other fields.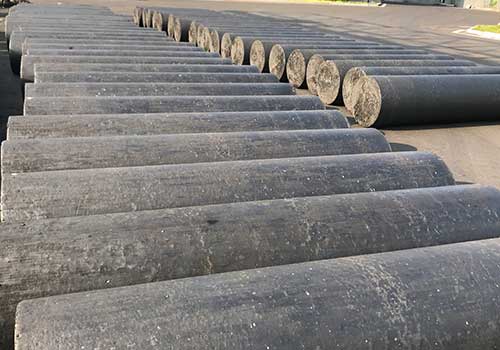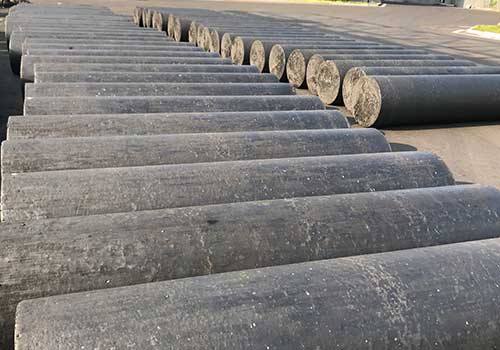 Zhengzhou Rongsheng Kiln Refractory Co., LTD. Produces a complete range of graphite products, quality assurance, professional business team and first-class technical guidance, to help customers find the right products. We look forward to providing technical service support for more kiln projects.