UHP graphite electrode for sale, are used for steel recirculation in the arc furnace industry. Its main ingredient is high value needle coke, made from petroleum or coal tar. Graphite electrodes are machined in cylindrical form and threaded areas are machined at each end. In this way, the graphite electrode can be assembled into the electrode column using the electrode connector.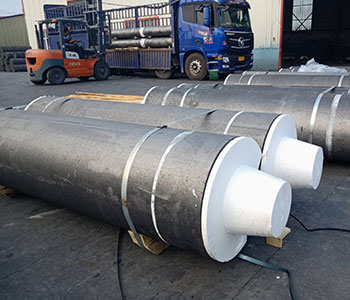 In order to meet the requirements of higher efficiency and lower total cost, high-capacity ultra-high power arc furnace is becoming more and more popular. Therefore, UHP graphite electrode with a diameter of more than 500mm will occupy a dominant position in the market. It is suitable for ultra-high power graphite electrode with high-quality needle coke as the main raw material, which is made by molding, roasting, dipping, graphitization and mechanical processing.
UHP graphite electrodes are calcined, proportioned, kneaded, formed, baked,pressure impregnated and graphetized, and then processed with professional CNC precision type. Such graphite products have their own characteristics, with low resistivity, good electrical conductivity, low ash content, compact structure, good oxidation resistance, high mechanical strength, is the electric arc furnace and smelting furnace is the best conductive material.
Graphite electrode has high high temperature strength, low thermal expansion coefficient, good machinability and good thermal and electrical conductivity. Therefore, graphite electrode products are widely used in metallurgy, electric furnace, edm and other fields.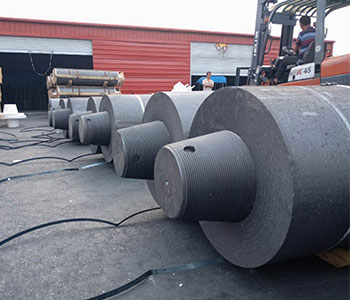 The UHP graphite electrode for sale, allows the use of graphite electrodes with current density greater than 25A/cm 2. Mainly used for ultra high power steelmaking electric arc furnace. The graphite electrode consumes less electricity, saves electricity consumption per unit of steelmaking, saves production cost and saves energy. It is a product of low consumption and low pollution, which is of great social significance in today's promotion of energy conservation, emission reduction and environmental protection.