As a kind of consumption material with high temperature resistance and unique stability, graphite electrode is widely used in metallurgy industry. When metals and alloys are smelted in an electric furnace, the graphite electrodes provide electrical input. The size of the furnace capacity varies, as does the diameter of the graphite electrode used. The graphite electrode is shaped like a cylinder and has a threaded area at each end, for continuous use of the electrodes, the electrodes are connected by the electrode threaded joint. According to the different quality index, it can be divided into ordinary power graphite electrode, high power graphite electrode and ultra high power graphite electrode.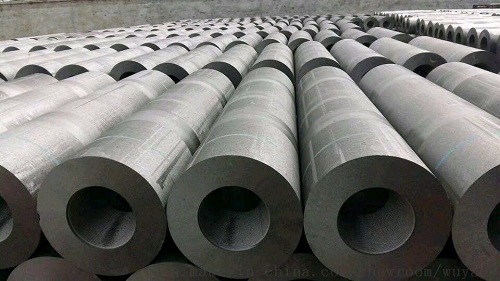 Ordinary power graphite electrode, also known as graphite molded column, is allowed to pass a certain degree of current density of graphite electrode, mainly used for ordinary power electric furnace for steelmaking, yellow phosphorus smelting, silicon smelting, etc.
The high-power graphite electrode is a conductive material used in eaf steelmaking. It is made from petroleum coke, needle coke and coal tar bitumen and is processed by a series of rigorous processes produced a high temperature conductive material. A high current line passes through a graphite electrode port in the furnace body, releasing electrical energy in the electric arc furnace to heat the furnace and melt the charge. High power electric arc furnace for steelmaking.
Ultra-high graphite electrodes are used for steel recirculation in the arc furnace industry. The main ingredient is high quality needle coke, made from petroleum or coal tar. Mainly used for ultra high power steelmaking electric arc furnace. In order to meet the requirements of higher working efficiency and lower total cost, high-capacity ultra-high power arc furnace is more and more popular.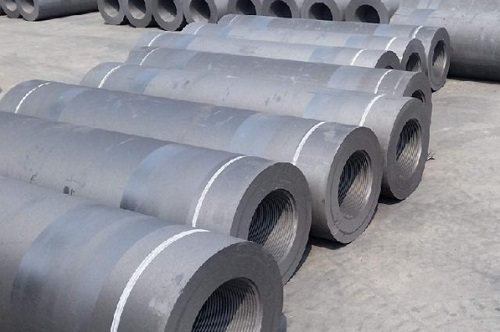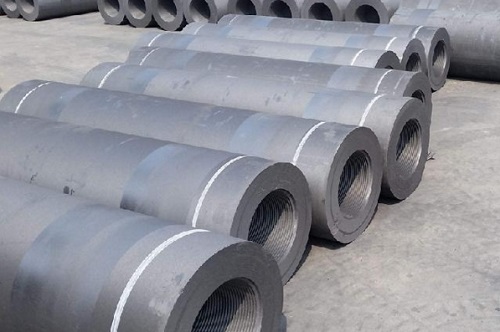 We are a high quality graphite electrode manufacturers, supply a variety of high quality graphite electrode products, adequate supply, fast delivery, welcome to come to consult the purchase.