As we know, the graphite electrodes are primarily used to carry the electricity that melts scrap iron and steel in electric arc furnaces. As an increasing proportion of global steel is made using electric arc furnace, the secondary production of steel becomes the major consumption of graphite electrode.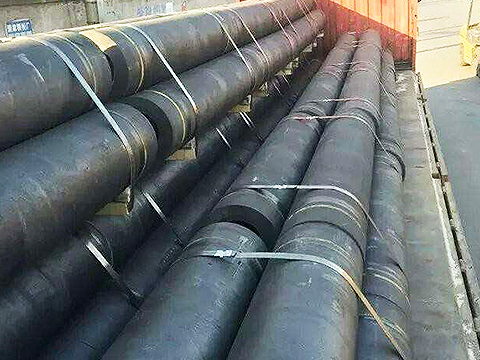 Additionally, the graphite electrodes is also used in melting products in smelting furnaces, non- ferrous metals, ceramic products, and even waste recycling industry.
Generally speaking, according to the furnace and smelting production requirements, graphite electrode are produced with different power designs which are regular power, high power and ultra-high power, and machined to diameter from 75mm up to 800mm and length up to 2900mm.
Graphite electrodes are made from petroleum coke after it is mixed with coal tar pitch. They are then extruded and shaped, baked to carbonize the binder (pitch), and finally graphitized by heating it to temperatures approaching 3000 °C, at which the carbon atoms arrange into graphite.
Graphite electrode are classified into 4 Types: UHP Graphite electrode (Ultra High Power) , SHP Graphite electrode (Super High Power), HP Graphite electrodes (High Power) and RP Graphite electrode (Regular Power). RS group is a professional supplier of graphite products, welcome customers to consult, procurement, we will provide you with the most intimate service.
Such of the graphite products own characteristics with low resistivity, good electrical conductivity, low ash, compact structure, good antioxidation and high mechanical strength.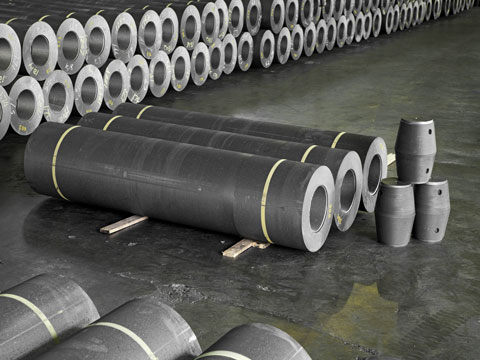 Zhengzhou Rongsheng Kiln Refractory Co.,Ltd. are committed to the production of high quality, the use of safe, stable and reliable graphite products, for the majority of customers to provide quality, comprehensive service, sincerely welcome customers to come to consult, procurement graphite electrode, we will serve you wholeheartedly.