At present, the main raw materials for graphite electrode production are petroleum coke, needle coke and coal pitch. We are an experienced graphite electrode manufacturer, professional manufacture various types of graphite products. If you need to purchase graphite products, please feel free to contact us.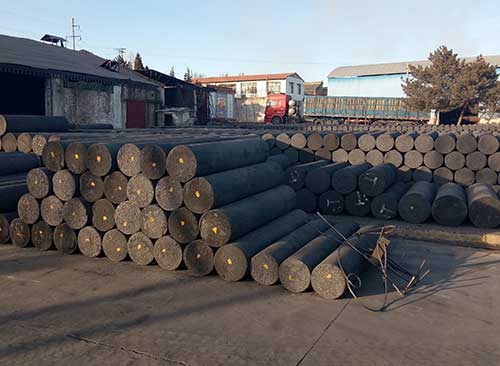 Petroleum coke is a combustible solid product of petroleum residue and petroleum pitch after coking. The color is black, the main element is carbon, ash content is very low, generally less than 0.5%. Petroleum coke is widely used in chemical, metallurgical and other industries. It is the main raw material for producing synthetic graphite products and carbon products for electrolytic aluminum. Petroleum coke can be divided into high sulfur coke (containing more than 1.5% sulfur), medium sulfur coke (containing 0.5-1.5% sulfur), and low sulfur coke (containing less than 0.5% sulfur). The production of graphite electrode and other artificial graphite products generally uses low sulfur coke.
Needle coke is a high quality coke with obvious fibrous texture, low thermal expansion coefficient and easy graphitization. The anisotropy of its physical and mechanical properties is very obvious, parallel to the direction of the long axis of the particles has good conductivity and thermal conductivity, thermal expansion coefficient is low, in the extrusion molding, most of the particles of the long axis according to the extrusion direction. Therefore, needle coke is a key raw material for manufacturing high-power or ultra-high-power graphite electrode, which has low resistivity, small thermal expansion coefficient and good thermal shock resistance.
Coal asphalt is used as binder and impregnating agent in the carbon industry. Binder asphalt is generally used moderate softening point, high coking value, high resin medium temperature or medium temperature modified asphalt, macerate to use low softening point, low QI, good rheological properties of medium temperature asphalt.
Graphite electrode production is mainly divided into RP graphite electrode, high power graphite electrode, impregnated graphite electrode, high density graphite electrode, ultra-high power graphite electrode, widely used in various industries. Graphite electrode is mainly used for steelmaking, electric furnace steelmaking is the use of graphite electrode to introduce current into the furnace, the strong current in the lower end of the electrode through gas arc discharge, the heat generated by the arc to smelting. According to the capacity of the furnace, graphite electrodes of different diameters are used. In order to make the electrodes continuously used, the electrodes are connected by the electrode threaded joint. The graphite electrode used in steelmaking accounts for about 70 ~ 80% of the total graphite electrode consumption.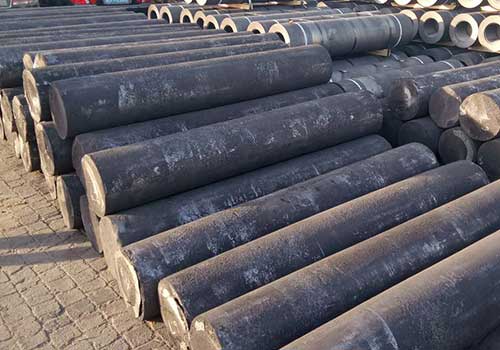 The graphite electrode production equipment automation degree is high, the price is reasonable, the quality is reliable, welcome everyone to come to the consultation purchase, we will serve you wholeheartedly.