Graphite electrode can be divided into ordinary power, high power and ultra-high power according to the power. We are a professional manufacturer of graphite products, a wide range of products, you are welcome to consult graphite electrodes.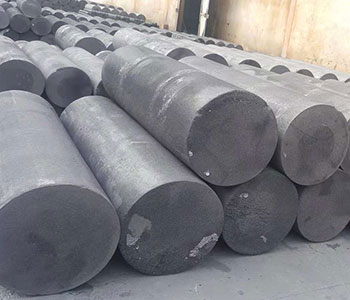 Graphite Electrodes Classification
RP graphite electrode is mainly produced by ordinary grade petroleum coke, with low graphitization degree, high resistivity and large linear expansion coefficient, so the allowable current density is low. High power graphite electrode is mainly produced by high quality petroleum coke. The electrode body needs to be impregnated. Its physical and mechanical properties are higher than those of RP graphite electrode, which can allow a large current density. Ultra-high power graphite electrode must be produced with high grade needle coke, the graphitization temperature is up to 2800 ~ 3000°C, so the resistivity is lower, allowing greater current density through, the coefficient of linear expansion is smaller, with excellent thermal shock resistance.
Generally speaking, the main raw material of graphite electrodes production is petroleum coke. A small amount of asphalt coke can be added to ordinary power graphite electrode, and the sulfur content of petroleum coke and asphalt coke cannot exceed 0.5%. Needle coke is also needed to produce high power or ultra-high power graphite electrodes.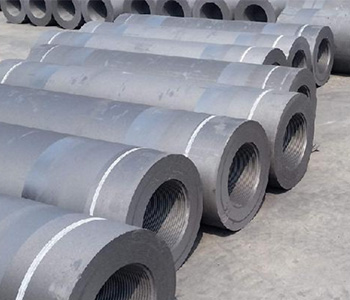 Graphite electrode products are widely used, mainly for steel arc furnace. We are one of the leading manufacturers in the field of manufacturing, selling, exporting and supplying graphite electrodes for a wide range of applications. Our products have good electrical conductivity, and in the more stringent smelting conditions especially excellent performance. Welcome to consult and purchase, we will serve you wholeheartedly.