Graphite electrode is made by calcining, batching, mixing, pressing and roasting. It is mainly in the electric arc furnace in the form of an electric arc to release electricity to the charge to heat melted solid. According to the quality index, the graphite electrodes supply can be divided into RP graphite electrode, HP graphite electrode and UHP graphite electrode.
The graphite electrode unit consumption is less, the production cost has a certain reduction. For example, a steel mill, according to the whole year did not happen to stop production level LF refining furnace per week about 35 graphite electrodes, refining treatment of 165 furnace consumption calculation, the use of graphite electrode antioxidant technology, each year can save 373 (153 tons) electrodes, greatly save economic costs.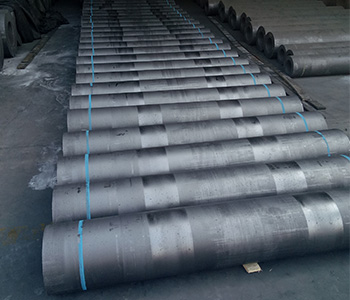 Graphite Electrodes Advantage
1. The graphite electrode consumes less electricity and saves energy per unit steelmaking, thus saving production cost and energy saving.
2. As the graphite electrode is changed less frequently, the amount of labor and the risk coefficient of operating workers are reduced, and the production efficiency is improved.
3. Graphite electrodes supply is a high-consumption and high-pollution product, which has very important social significance in the days when energy conservation, emission reduction and environmental protection are advocated.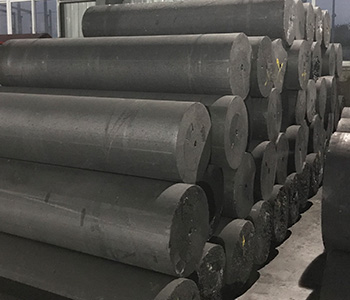 Graphite electrodes supply is easy to process, and the processing speed is obviously faster than copper electrode. For example, graphite is processed by milling process, which is 2 ~ 3 times faster than other metal processing and does not require additional manual processing, while copper electrode requires manual grinding. Similarly, if the electrode is made in a high speed graphite processing center, it will be faster and more efficient without causing dust problems.
We are a high quality graphite products supplier, with its own manufacturing plant, abundant resources, reliable quality, reasonable price, welcome to consult and purchase.