Graphite electrode can be divided into ordinary power graphite electrode, high power graphite electrode and ultra-high power graphite electrode according to its quality index. Ultra-high power electrode is mainly current load and ton of steel consumption, today we will introduce for you the UHP graphite electrodes physical and chemical indicators, specifications and allowable deviation.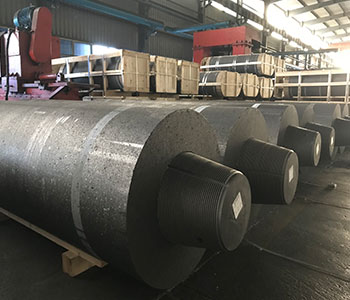 The chemical properties of elemental carbon in ultra-high power graphite electrode at room temperature are stable, insoluble in water, dilute acid, dilute alkali and organic solvent. Combustion with oxygen at different temperatures to produce carbon dioxide or carbon monoxide; In the halogen, only the fluorine can react directly with the elemental carbon. Under heating, elemental carbon is more easily oxidized by acid. At high temperatures, carbon can also react with many metals to form metallic carbide. Carbon is reductive and can be used to smelt metals at high temperatures.
Electric furnace steelmaking is a large user of UHP graphite electrodes. The output of China's electric furnace steel accounts for about 18% of the output of crude steel, and the graphite electrode used for steelmaking accounts for 70% ~ 80% of the total consumption of graphite electrode. Electric furnace steelmaking is made by using graphite electrode to introduce current into the furnace and using the hot heat source generated by electric arc between the electric extreme part and the charge.
This series of graphite products can also be used for ore heat furnace thermal electric furnace is mainly used in the production of industrial silicon and etc., its characteristic is the lower part of the conductive electrode buried in furnace charge, arc formed within the material layer, and use the furnace charge itself from the resistance of the heat energy to heating furnace charge, one of the high current density required -arc furnace need graphite electrode, such as per production 1 t silicon graphite electrode consumption of about 100 kg, per 1 t yellow phosphorus production to consumption of graphite electrode, about 40 kg.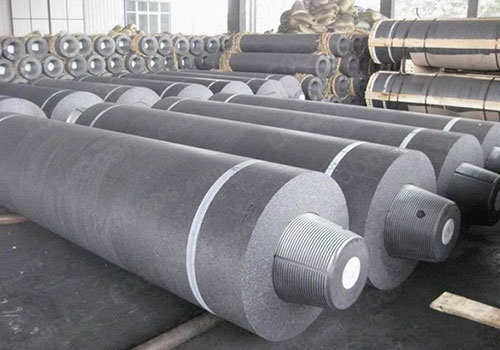 Graphite electrode is not strange to everyone. The main component is graphite, which has become a conductive material nowadays. Graphite electrode should be used strictly according to the instructions. We are committed to the production of high quality graphite electrode products, I plant production of UHP graphite electrodes exports around the world, has been the customer's consistent praise and trust, welcome to come to consult and purchase.